Hey, startupper! How beneficial is mentorship for me and for you? Vastly.

Think of entrepreneurship as a sport.

Am I just a cheerleader? I can be, though, I don't think I'm pretty and flexible enough to be one. Kidding aside, the concept is kind of the same. Teams need moral support so that they get motivated to hit a goal.

But dear captain and team players, I can be the coach, too. As someone who is not playing in the field, I can get a good look at your processes and see how things turn out. You have the skills people admire you for. My role is to turn your inspiration into something tangible. You have the perseverance, and I will help you channel that energy into something productive.

Of course, for all of that to happen, the team needs financial support and sponsorships, that's where investors come in. For all of us to win and enjoy the victory, there should be harmony.

Why do you need a mentor? (a.k.a me)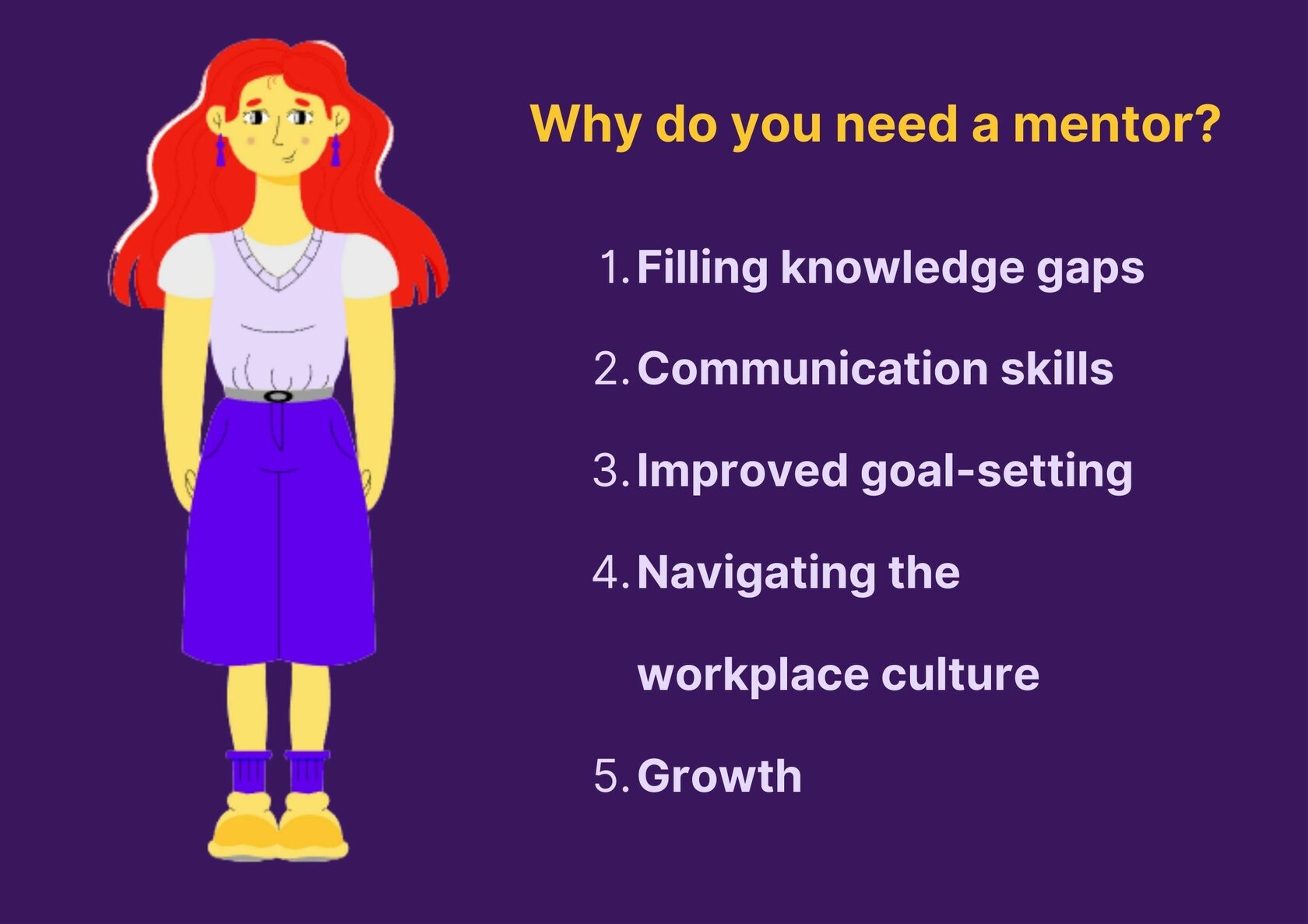 Filling knowledge gaps. No, I don't know everything- but I'm a good researcher. I will provide suggestions based on facts and real-life evidence. In the startup world, a mentor is someone who wills ideas from conception to realization. I am skilled in creating action plans with extensive research to make sure business steps to take are guided by facts. As an aspiring educator, this will provide me with real-life teaching practice.
Communication skills. You and I will be able to express ourselves. And get better at it.
Improved goal-setting. In this day and age, it's easy to get distracted. My job is to make sure you stay on track and focus on the necessary things only. Time is a valuable resource and we don't want to waste it on something irrelevant. You're in luck because I'm a master at making lists and checking them off!
Navigating the workplace culture. I previously worked in a small corporation as an accountant, and I remember being an intern- extremely anxious yet also in awe. I manage to adapt quickly thanks to my manager and mentor, and that's exactly what I'm here for! The startup culture might be intimidating but mentees shall be given proper orientation that they will appreciate.
Growth. Be it personal or the business itself, I will encourage your improvement first and foremost. There's no way to go but to level up. I will spot any potential and equip you with ways to enhance it. Self-reflections will be a big part of the mentorship. We want to look back on how we can do better before we move on towards victory. I believe that I will grow from this experience, too.

Besides all the things I mentioned, what I truly want to impart is companionship. Knowing that even if you hit rock bottom, you're not alone in this. The COVID-19 pandemic and the quarantine led us to realizations that things can easily fall apart. Reconnecting with people proved to be challenging, and we learned to cherish stronger ties. As they said in High School Musical, "We're all in this together!"

If you want to find a mentor or improve your mentoring skills and find mentees, apply for the official launch of Fe/male Switch startup game for women and meet other aspiring female founders, play, learn and build your startup!

Learn how to be a good mentor or a good mentee in our Startup School.